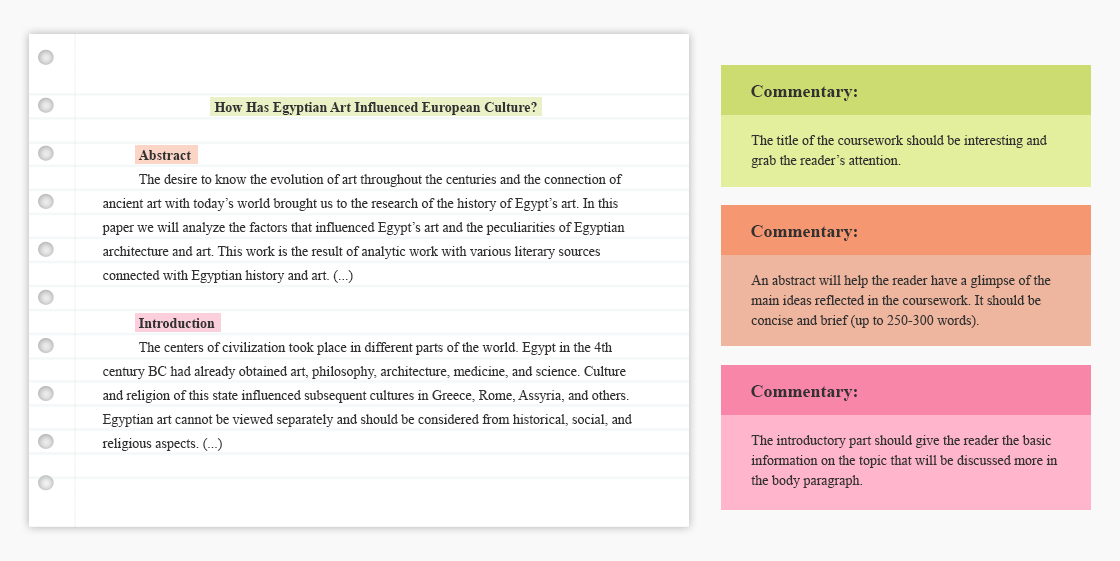 How to Write a Report for Coursework
How to Write a Report for Coursework
While writing a report for coursework, students often get confused on how to cite their sources. The fact is, there are different styles and formats to use when writing a report. If you want to make your assignment stand out, there are a few tips that will help you. Here are some examples:
Choosing a good topic
The most important part of writing a report for coursework is choosing a good subject. While it may be tempting to simply write about whatever you are interested in, there are several factors to consider when selecting a topic. First, research is essential, as is ensuring the sources you use are reliable and not more than five years old. Second, you must adhere to your supervisor's guidelines. Third, your subject choice must be appropriate for the course you are completing.
Brainstorming sessions are crucial for students to develop good ideas for their reports. Brainstorming sessions consist of a timed writing session wherein the student jots down ideas and looks for patterns. If the topic emerges from the brainstorming session as a strong contender, it might be worth pursuing. In addition, brainstorming sessions can provide a helpful framework for writing essays. Getting help from professionals can help guide you through the entire process.
Choosing a structure
The structure of a document refers to the order and plan for the information in the document. It is beneficial for many reasons, including saving time while writing, ensuring that all the information is presented in an orderly fashion, and creating a smooth flow of the document. This page will describe the steps you should take to develop a structure. You can find many examples of these structures online or in study guides.
Once you have decided upon a structure for your document, you should note down the information that you will need under the various headings. It is also a good idea to note down what information you need to include under each heading so that you can fill in the different sections. The titles of these sections can be used as sub-headings in the body of the text. Alternatively, you could simply write the headings yourself.
Choosing a style
Whether you're writing a report for coursework or for a business meeting, it's important to choose the style that will best reflect the type of report you're writing. Reports, for example, are documents that focus on facts and analyze a situation, and make recommendations for future action. A report is short and simple, but it needs to be clear and concise. Style requirements for different types of reports will vary by subject, department, and organisation.
When determining the style to use for a report, consider the audience. Do you need to appeal to a specific audience? Should you write your report in first or third person? A good rule of thumb is to write in third person. Use a third-person voice for reports that are written for an audience other than yourself. And don't forget to consider the style of the report, which should be as formal or informal as possible.
Choosing a source
When you are assigned to write a report for coursework, you may have identified dozens of possible sources. To select the best sources for your report, you need to ask yourself several questions, including what kind of source should you use. You should also be ruthless when it comes to evaluating different sources. After all, reading and taking notes requires time and energy. Focus only on sources that are relevant to your paper's scope and purpose.
Depending on your subject, you can choose different types of sources. Non-scholarly sources include newspaper articles, radio broadcasts, and videos. Make sure to use reputable sources when using them. In some cases, it may be necessary to use secondary sources that give you a critical analysis of the non-scholarly source. Regardless of how the source is presented, the purpose is the same: to gather information about the subject and support your points of view.
Choosing a format
Generally, a report is structured as an essay or extended project. The format of a report is different depending on the subject and its length, but it usually focuses on its content and the sense and flow of its presentation. Its introduction will usually contain a short background note or a brief analysis of the subject matter. For example, an essay on history would focus on its topic's development over time. English coursework, on the other hand, usually takes the form of an extended written essay. If you're not sure what format is appropriate for your coursework, your professor should provide some guidelines.
Choosing a format for a coursework report begins by ensuring that the topic is interesting and not too broad. If you're unsure, you can look through coursework examples to help you decide on a topic. If your coursework is based on a specific topic, be sure to check for any themes that relate to that subject. Also, be sure to check the theme that has been assigned to you. If the topic is too broad, you should choose another topic.
Writing a conclusion
There are two ways of writing a good conclusion for your report: using sensory language and appealing to the reader's emotions. While sensory language is important, you should avoid whiz-bang techniques. A simple conclusion states the main points of your report and leaves the reader with a strong impression. While it is possible to add extra details, the most effective conclusion conveys the central theme of the writing.
To write an effective conclusion for your report, start by stating your thesis. Then, use supporting sentences to explain how your arguments relate to each other. You can also include a quotation from an authoritative source, although this won't work for every paper. For example, you can cite a famous scholar's review of a particular piece of literature. You can also use quotations to tie your argument to a larger context.